Testimonials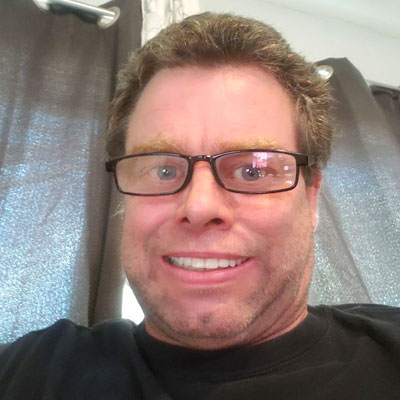 I am 52 years old with 3 grown boys and husband to a very patient woman. I am a Transmission Specialist of 30 years. That's where the CVTBUILDER comes from. I love playing bingo and can not seem to get satisfaction from local 3-hour bingo sessions. With Bingovega I am able to satisfy my bingo cravings. I really like the Sunday 4-pack tourneys where I have had great success. The staff is always on top of any questions I have. If you are looking for a bingo site.. Bingo Vega is the place to be. I am looking forward to the future promotions. Thanks to all the staff at bingovega. Chris and Juno in particular.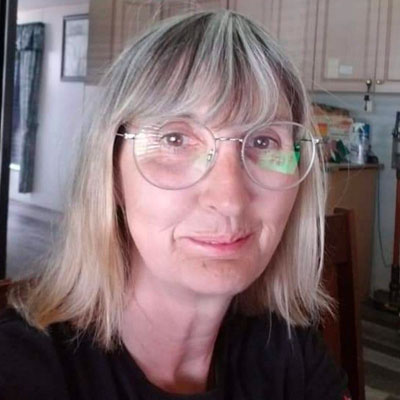 I have been at bingovega for over 20+ years love this site. It's fair gaming practices and being treated like family makes this site the greatest. Will be here till the end.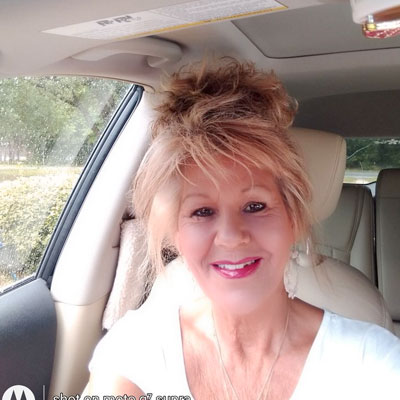 I love bingo Vega and the slots are awesome!! the CMS are the nicest people you ever wanna meet.i have to say that your the best you always get back with me in a timely manner. Love love love bingo V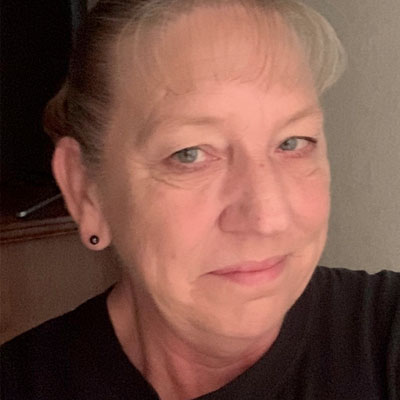 ashcor1
Hey, everyone!! I can't believe I finally did it!! I've been playing since Bingo Palace. I am originally from PA, but living in Florida since 2008. I served in the Air Force for 5 years out of high school, and have been a server since then. I have 2 children, Ashley and Corey, hence my alias, ashcor1, (apparently ashcor was taken, so I needed the 1 LOL). All of the CMS are wonderful, support staff as well. Margaret and June especially helpful when needed! Thanks so much BINGO VEGA!!!
bonita029
I'm a 67-year-old retired child care provider, who loves playing bingo.
I'm so thankful that I found a bingo site here where I can send my
time on doing something I love.
Thank you so much for me being Ruler of the Galaxy.
karri99
I am married with 3 adult children and I am from Iowa. I also have two cats. I love to sing and I love to play bingo at Bingo Vega.
catnip1951
Hi, as I'm sure it's no secret, I love BINGO VEGA! Since the addition of Juno to the team, the most amazing promos have been added month after month! I've won several, but the Chromebook win, is by far, the best yet! I want to thank you so much, I really appreciate it, and all the things you're working on improving.
sassydc
Good evening Just wanted to say thank you and that I really enjoy Bvega a lot. I have a Lotta fun and enjoy the site tremendously and all your CM's including Shirley. They are the best and anytime I have any problems or questions they always respond to tickets immediately. I mean can't get any better customer service. I used to play other sites. I don't no more all. I play is bvega. Thank you for the bonus. I really appreciate that since I'm always playing and thank you. I've won a couple of things and I'm really excited about that so you have a family member here for a long time and I have to say thank you to all you guys and that all of you are safe and well and that you're keeping safe and well bless you all
cooky
I am married with 3 adult children and I am from Iowa. I also have two cats. I love to sing and I love to play bingo at Bingo Vega.
joaniepeps49
I'm a retired nurse of 42 years and love to play bingo , it's the only thing I can do fast anymore 😂 i love spending time with my girls and my grandchildren and look forward to going to the pool soon! I really enjoy bingo Vega and especially the jumping jackpot hour
sassydc15
Hi Just wanted to say that Bingo Vega is great and join and won some money that took care of things with everything going on I love the bingo games and promotions they have wow I even won a box of candy and money. And all the CM's are amazing especially CM Shirley and her magic dust and sweet thoughts she puts in the tickets. Well you join this site there we be no regrets LOVE BINGO VEGA AND ALL THE FAMILY IN BRINGS ;-)
Sajaro
Playing at Bingovega makes me so happy. Recently have had a lot of medical problems and used bingo to help relieve stress and also to cheer me up. The friends I have on Bingovega are the best, they cheer me up when I am down, especially Catnip who has been particularly nice to me when times were especially bad. I was very friendly with Scooter and couldn't have been more upset with her passing if we were related.
jules6669
Hi I just saw that my cashout/winnings have been deposited. Thank you so much. This made my day! I love Bingovega. Thank you again
Inkybiker907
THANK YOU BINGO VEGA! My lap top I won I'm the background too, won it at Bingo vega💯💜 this site and the awesome staff and CMs here
Bgood2670
This site is one of the best sites I have ever came across on the internet. From the games to the customer service you can't find a more fun and attention to details then here. The customer service is top of the line and the payouts are awesome. They have my vote and I will be a client with them for a long long time. Thank you Bingovega.com for the wonderful time and experiences
freakingfortunate
Thank you so much Bingo Vega for the beautiful jewelry set and for the honor of being ruler of the galaxy!! I have been a player at Bingo Vega for a very long time and it is the wonderful Management, Cm's, and Roomies that keep me coming back!! I truly feel like I have a community of friends at Bingo Vega!! Thanks so much for being such an awesome site!!
Doydoy
I played at bingoVega.com and win big
Stetsonsnana
I LOVE BingoVega! This is the best site I have found. It's fun, friendly and exciting. I couldn't believe it when I logged in and saw I won the Emerald earings giveaway! Thank you all so much!!!!